Yoga in Brisbane
It's hard work being a woman, isn't it? Today, we women have so many options and choices when it comes to work, education, politics and chasing our dreams. We can achieve absolutely anything we set our minds on. Which of course, is awesome! But our hectic lifestyles often mean we're juggling work, family, recreation, exercise, education and our goals. Life can feel like a constant juggling act and it's easy to feel overwhelmed, anxious and disempowered. So it's more important than ever to ensure we look after our mental health, as well as our physical health. And I've discovered one of the best ways to help restore your mental health, reset your energy, build self-confidence and increase your sense of empowerment, is to take a yoga class in Brisbane.
But which yoga style is the right one for you? I've compiled a list of 12 Yoga styles and their health benefits. And if you're looking for a yoga studio in Brisbane, check out my list of amazing yoga studios in Brisbane.
1. Power Yoga
Well, the name says it all right? Unlike other styles of yoga, Power yoga is a fast-paced, dynamic exercise that focuses on the flow from one movement to the next. It incorporates arm balances and inversions and is designed to increase your heart rate, increase your muscle strength and will have you working up a sweat.
Power yoga is perfect for those wanting to increase their body strength and improve their cardiovascular fitness.
It's also a great exercise if you're in a mental funk or have excess energy to burn.
After a Power yoga session you'll feel strong, confident and empowered to take on anything.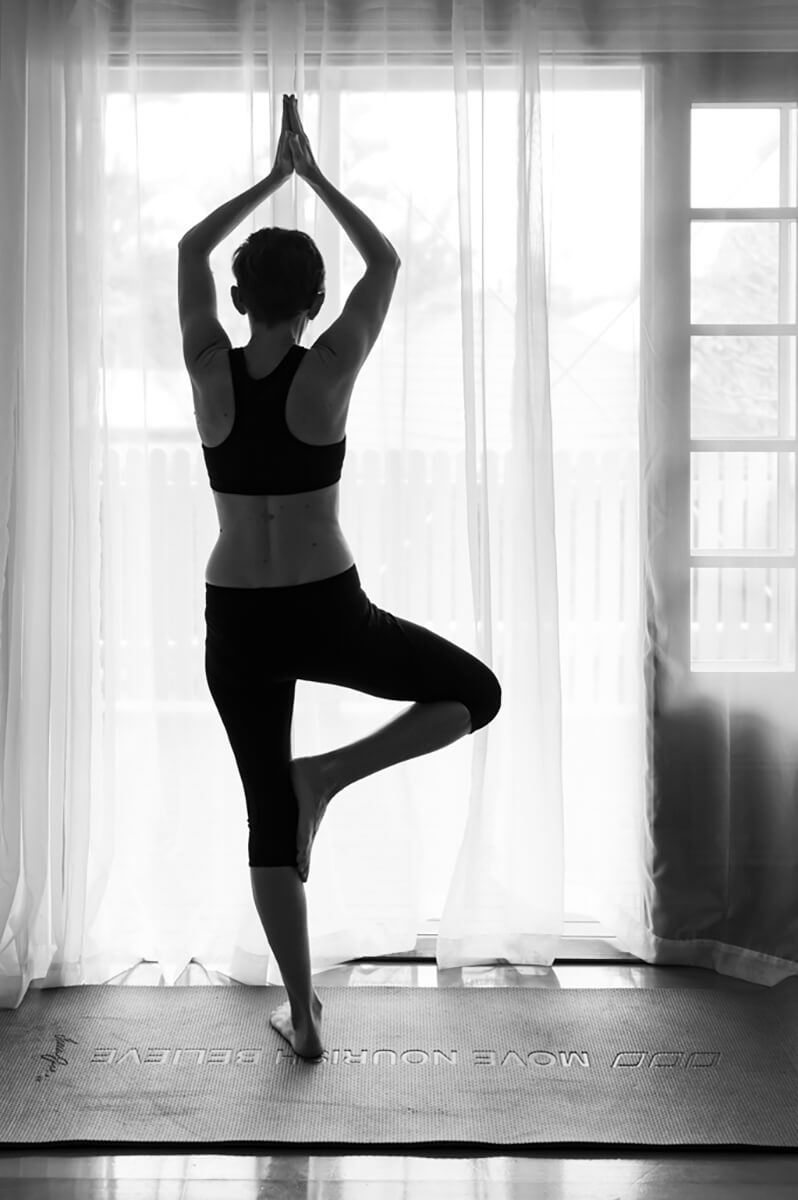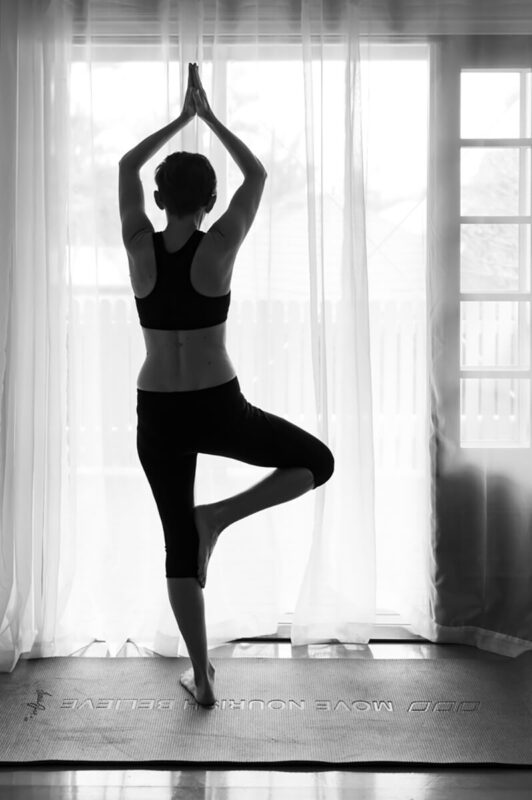 2. Vinyasa yoga
The word vinyasa means to move with breath.
Vinyasa yoga is a creative and dynamic style of yoga and is amazing to watch. The dynamic movements help to build strength and increase your body's flexibility. In Vinyasa yoga the poses flow into each other and are linked together with synchronised breathing. So, it's a bit like dancing in slow motion.
The general benefits of Vinyasa yoga are muscle strengthening and toning and the dynamic movements help increase your cardiovascular fitness and stamina.
It's also great for stress relief and boosts your mental health.
So you'll be fitter and happier!
Keep scrolling to find your nearest yoga studio in Brisbane
3. Rocket Yoga
Yep, much like the name suggests, Rocket yoga is a fast-paced, dynamic style of yoga.
Rocket yoga originates from Ashtanga and incorporates positions from the primary, secondary and third series into an energetic and fun exercise.
It encourages playful and lighthearted exercise while featuring traditional postures like sun salutations, seated postures, backbends, twists and standing postures.
Rocket yoga has many health benefits like muscle strengthening, improving your balance and cardio fitness.
It also has a positive impact on your mental well-being and leaves you feeling confident and empowered.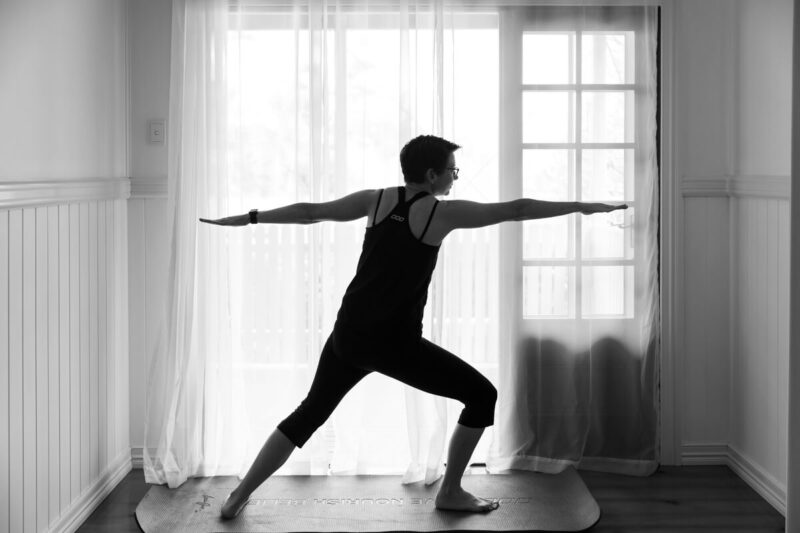 4. Hatha yoga
If you're a newbie to yoga then Hatha yoga is for you. Hatha is a generic term for all styles of yoga practices. During Hatha yoga, particular emphasis is placed on controlling your breathing and focusing on your posture. Hatha yoga is perfect for all levels of yoga lovers and is the basis for all styles of yoga practices.
Hatha is perfect for improving sleep, reducing stress and increasing your mental awareness. It's particularly useful for calming nerves and anxiety.
5. Acro Yoga
Feeling adventurous? Well give acro yoga a whirl. Just as the name suggests, Acro yoga (think acrobatic) is not for beginners. Or for those who aren't particularly bendy.
You know those Tik Toks featuring bendy couples doing wild pretzel moves? Well THAT my friends, is Acro yoga.
Acro incorporates gymnastic manoeuvres into its yoga poses and experienced participants manage some impressive poses.
Many poses require a partner so it's a fun and popular class for those with a bendy yoga buddy.
It's great for increasing your flexibility and trying out a few more daring positions. It's also great for a laugh, particularly when bendy mishaps occur!
At the very least, you'll feel a huge sense of accomplishment just for having a crack at Acro yoga.
6. Iyengar yoga
This one is a favourite amongst yoga lovers. Originally founded by B.K.S Iyengar in the 1960s, this style of yoga focuses on alignment and technique. It's the most popular and commonly practised style of yoga. Iyengar yoga focuses on slower movements and precise technique.
It's popular for its health benefits such as increased flexibility, stability, building muscle strength, alleviating stress and improving your mental health.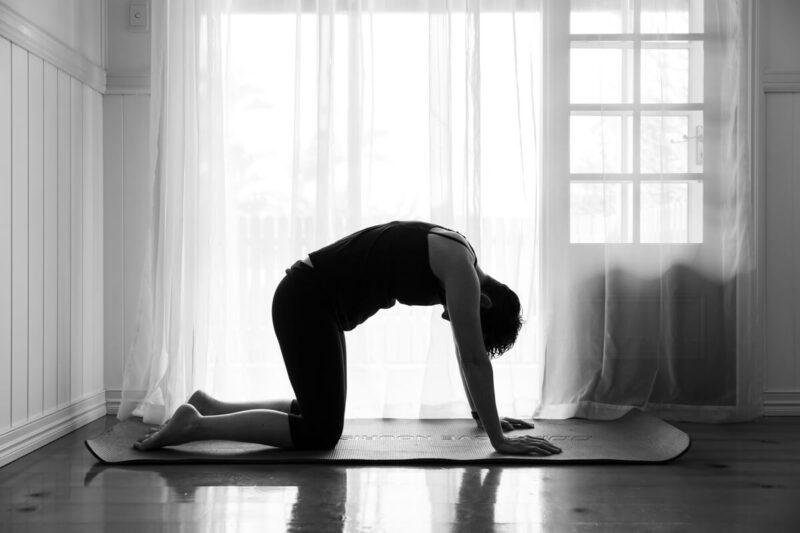 Keen for a yoga class? Scroll down for your nearest yoga studio in Brisbane.
7. Kundalini yoga
Kundalini yoga is perfect for those wanting to embrace their inner spiritual goddess. More spiritual than other forms of yoga, Kundalini yoga incorporates singing, movement, chanting and breathing exercises. This style of yoga is meant to release your trapped kundalini energy and reach spiritual enlightenment.
Kundalini yoga has many benefits for the mind, spirit and physical form and is said to strengthen your willpower and intuition.
So warm up the vocal cords, stretch those limbs and prepare to release your imprisoned kundalini energy.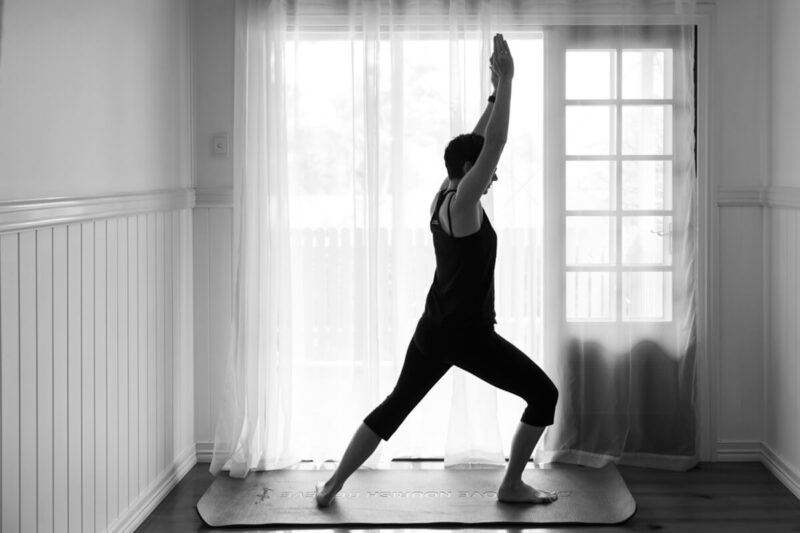 8. Prenatal Yoga
If you're pregnant or planning a baby in the near future, then prenatal yoga is perfect for you! Designed especially for expectant mothers, prenatal yoga focuses on breathing techniques, bonding with your baby and pelvic floors exercises. It's designed to limber up your muscles while you're busy making a tiny human. Prenatal yoga can ease lower back pain, reduce nausea, and get your body strong and prepared for childbirth.
9. Ashtanga Yoga
Ashtanga Yoga is a fast-paced, dynamic, series of poses incorporating your breathing and focal points. It's a great way to build your muscle strength and is a great cardio workout when the yoga poses are performed swiftly.
As with all types of yoga, it's beneficial to your mental well-being, muscle strength and cardiovascular health.
10. Bikram Yoga – Hot Yoga
If you love exercising until you're a hot and sweaty mess, then Bikram yoga is the class for you. Bikram yoga, or commonly called Hot yoga, features a sequence of 26 set poses performed in a steamy, hot, sauna-like room usually about 40°C and a sweaty 40% humidity.
So if you feel like sweatin' it out, look for a yoga studio in Brisbane that offers Hot Yoga classes.
Hot yoga is good for relieving muscle stiffness and aches, increasing blood circulation and preventing injuries.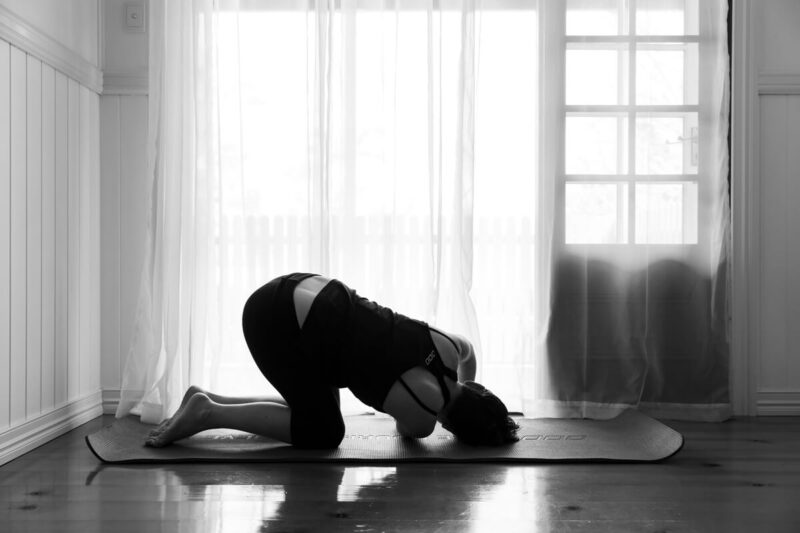 11. Yin Yoga
If you're new to yoga then Yin yoga is the perfect place to start. Ideal for all levels of fitness, Yin yoga is a slow-paced, meditative style of yoga. Yin yoga incorporates the principles of Chinese medicine into postures which are held for longer periods of time. Yin postures are typically performed either in a lying or seated position.  
Because of the slow pace of the postures, Yin yoga has a calming and restorative effect on the mind, as well as increasing muscle fitness. It's also great for those who suffer from insomnia or irregular sleep patterns.
Be careful not to fall asleep in class!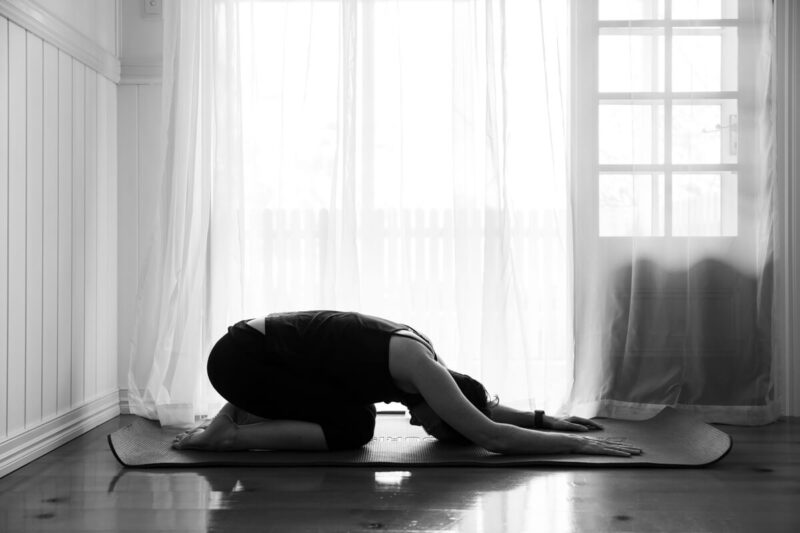 12. Restorative Yoga – Brisbane
Feeling stressed, frazzled or overwhelmed? Well then, Restorative yoga might be the cure to your inner frustrations. Focusing on relaxation exercises, meditation and deep breathing, Restorative yoga cleanses your mind and your body of unwanted stress.
It's the perfect way to wind down after a chaotic week and will help both your mental and physical health.
Keen for Yoga? Find your nearest Yoga studio in Brisbane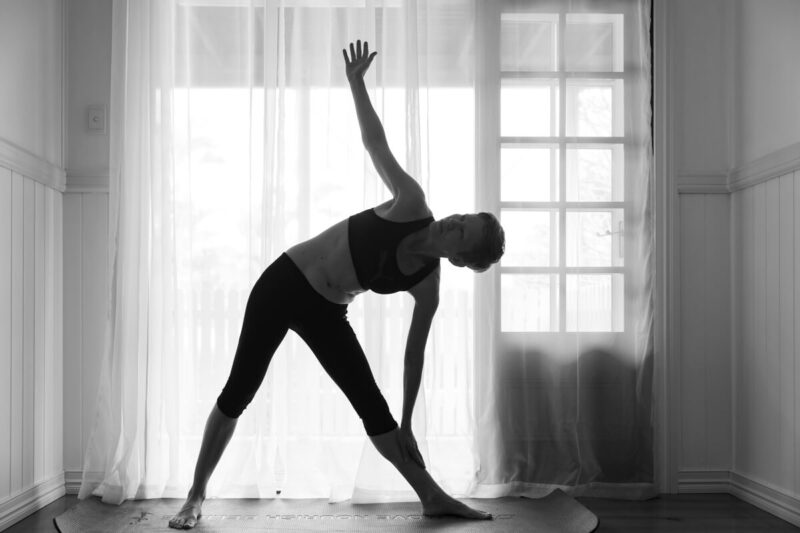 Yoga Classes in Brisbane
So there you have it. A variety of yoga classes all designed to help your mental health, build your physical strength and help you empower your body to heal, soothe and restore itself.
And if you're looking for other empowering exercises, why not check out my blog on '11 Empowering Activities in Brisbane for Women'.
About the author – Mel Watt
Mel Watt is a Brisbane Women's Photographer who specialises in using her skills as a photographer to empower women to embrace and celebrate their true and authentic selves.
You can view Mel's work on the website here.