Miss C
Coming into the experience I was very nervous. The nerves turned to excitement the closer I got to shoot day. Mel's gentle manner and her holistic approach to the photo shoot really helped me connect with myself and prepare myself well for what was to come.  Arriving at Mel's I was welcomed so warmly into her beautiful space, we sat and chatted about what would happen, the outfits and the process.  Once we got into the studio, it didn't take too long until I was smiling, dancing, expressing myself in front of the camera with Mel's encouragement. Mel has a very beautiful quiet way about her that helps bring out your authentic self.
I left feeling incredibly uplifted and beautiful within my skin.  The final images are beyond what I ever expected. I knew that I had a lot of fun in the studio, but the way that Mel has captured my essense is breathtaking.
Miss G
What a fantastic experience – great fun from start to finish. I felt totally comfortable with Mel – we laughed, we chatted, and in amongst it all she managed to work her magic behind the lens. I normally cringe when I see photos of myself – but I genuinely struggled to pick my prints as I loved them all!
Miss T
I was initially hesitant about doing my photo shoot – I worried that it would be awkward and my photos would show me looking stiff and posed. From the moment I entered the studio all of those thoughts left my mind. Mel was very welcoming and made the whole shoot so relaxed and FUN! It was really fun to focus on me for a while, and Mel ended up getting so many beautiful photographs showing so many versions of me. The shoot, and the beautiful photos, were a lovely treat to myself and helped me see myself again, without that image being blurred by all of the different roles I have in my daily life. I would highly recommend Mel to anyone looking to take a little break from daily life and focus on themselves for a while.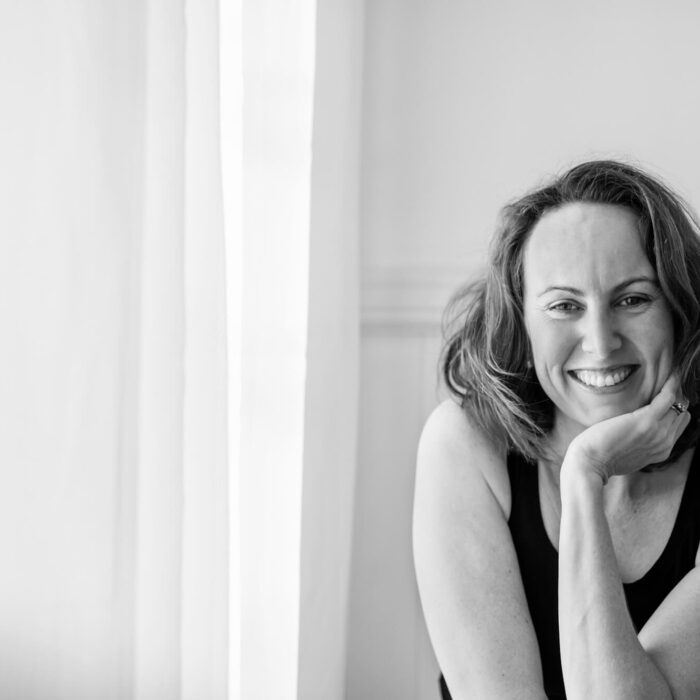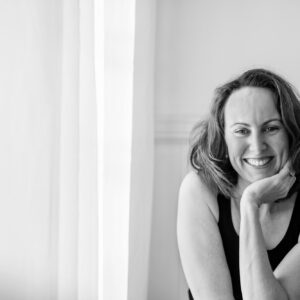 Miss B
I thoroughly enjoyed my experience. This provided confidence within myself, and the photos provide undeniable evidence of this. As humans we naturally do not see the beauty within ourselves, doubt our own beauty and criticise our bodies. This experience I would likely recommend to anyone. I know that in the future I will reflect and go through these photos and still be amazed with the prints and be so extremely proud and grateful that I was blessed with this session and a photographer who captures such beautiful shots. From the bottom on my heart, thank you for sharing your talent Mel!  Miss B.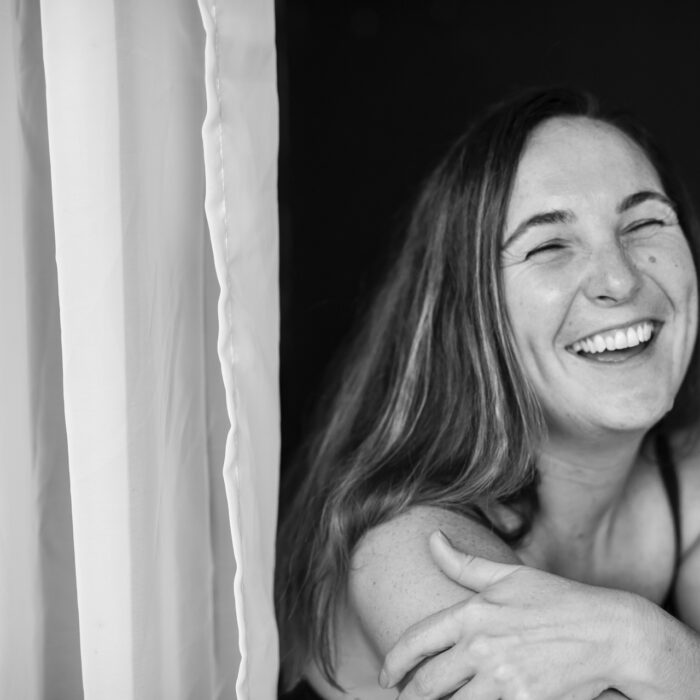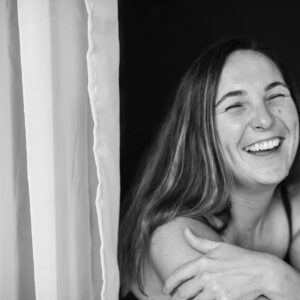 Miss S
I had a brilliant time from the beginning to the end of my experience with Mel Watt Photography. I felt supported, encouraged and safe throughout the entire experience. I didn't expect to have as much fun as I did and I suspected I would have felt uncomfortable but that was not the case at all. As a women who wears makeup daily I was hesitant about the photoshoot and the outcome of the photos but if anything this made them more valuable to me as I feel beautiful and proud of my photos.  Miss S.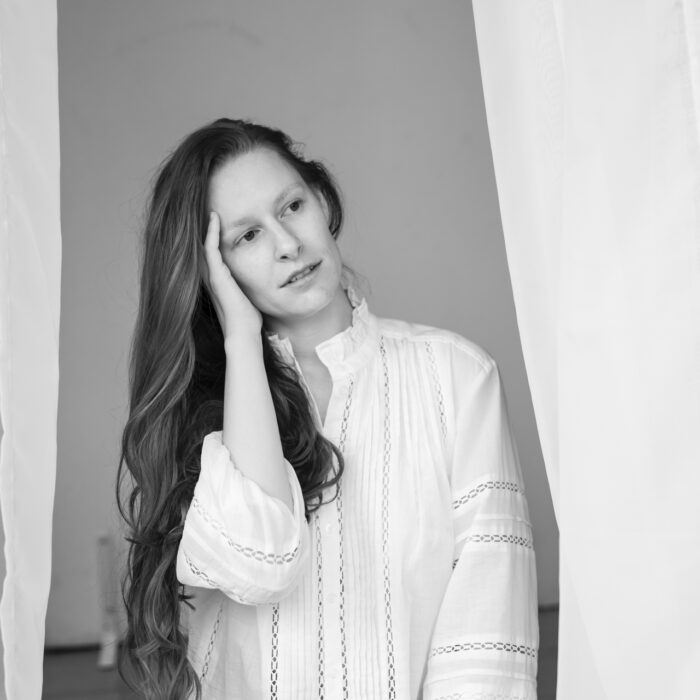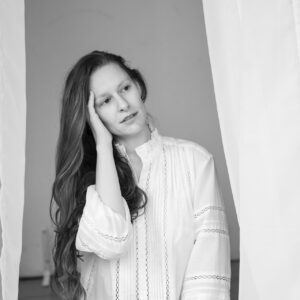 Miss J
Like many women I do not like having my photo taken and the number of photos I like of myself a very few. The idea of having professional photos taken with no make-up and in black and white was scary (*HELL NO) and liberating at the same time. Mel's talent behind the camera is pure magic and the energy she creates with you during the session is extraordinary. I loved the experience and my photos. My challenge was which shots to select!  Miss J.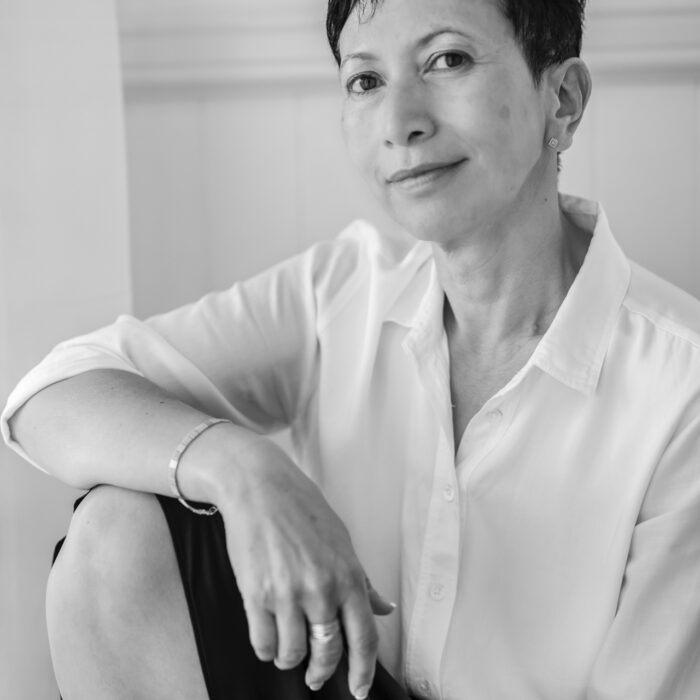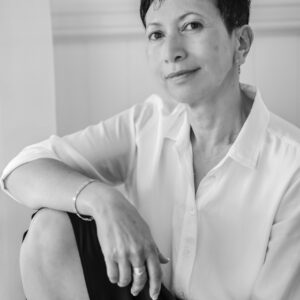 Miss H
I had a very special photography experience with Mel. I said I felt like the most beautiful woman in the world which is something I have never said and felt before. The experience with Mel was above my expectation, it increased my confidence and self image.  It was perfect.  Miss H.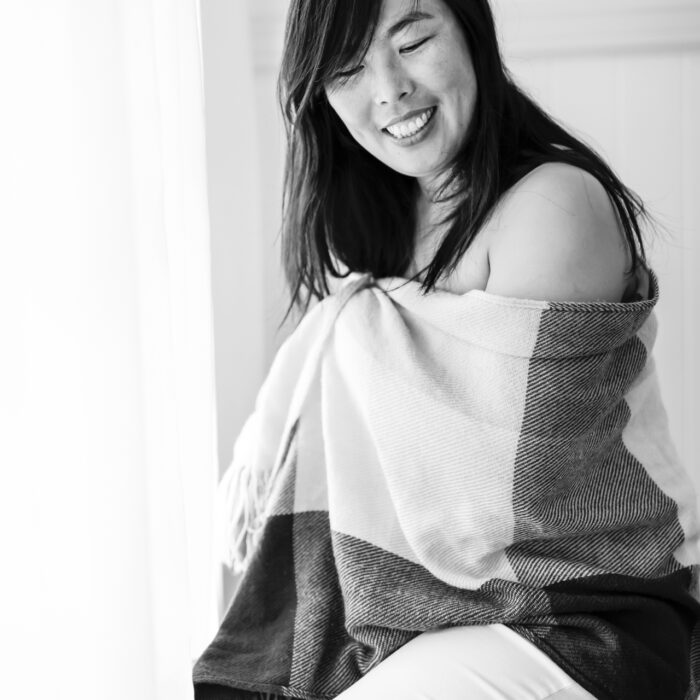 Miss J
Coming into this experience I was anxious, yet secretly excited. I booked this on a whim. I'd seen the photos Mel had taken of my cousin and I was wooed. They were amazing!  I've never seen myself the way that others have expressed how they see me. I'd look at a photo and I find fault.  In the end, I had nothing to be scared off. The whole experience was a lesson in trust and belief. I have LOVED every single moment of this journey.  Mel cocooned me in a safe place, and I floated out of the studio the day of the shoot. I left their feeling like the most beautiful woman on earth.  She had to go and ruin the experience though by taking the most amazing photos. So amazing, that I didn't know which ones to choose! But true to Mel's form, her patience, calming reason and honesty got us through that. Through Mel, I have been able to see me, the real me. I am beautiful! I am strong! I am vulnerable! I am worth this experience and I am grateful I was lucky enough to have Mel navigate me through it.  Miss J.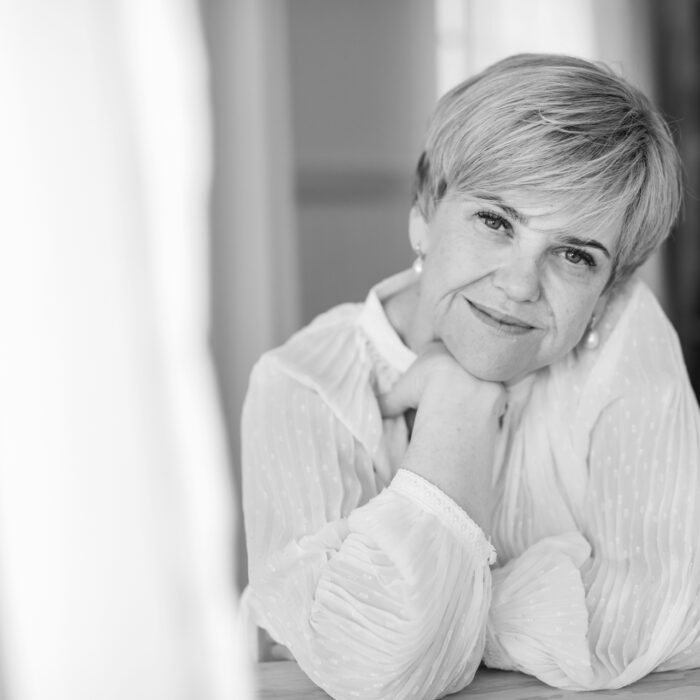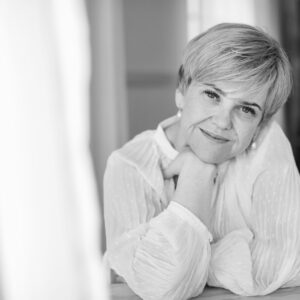 Miss B
It was really very empowering now that I look back. I was nervous prior to the experience but Mel was truly wonderful in making me feel relaxed, special and valued.  As a mature woman it reminded me that I have not become invisible and have strengths that I value.  Mel's professionalism and lovely manner provided the level of guidance I needed to get the most from the experience.  Miss B.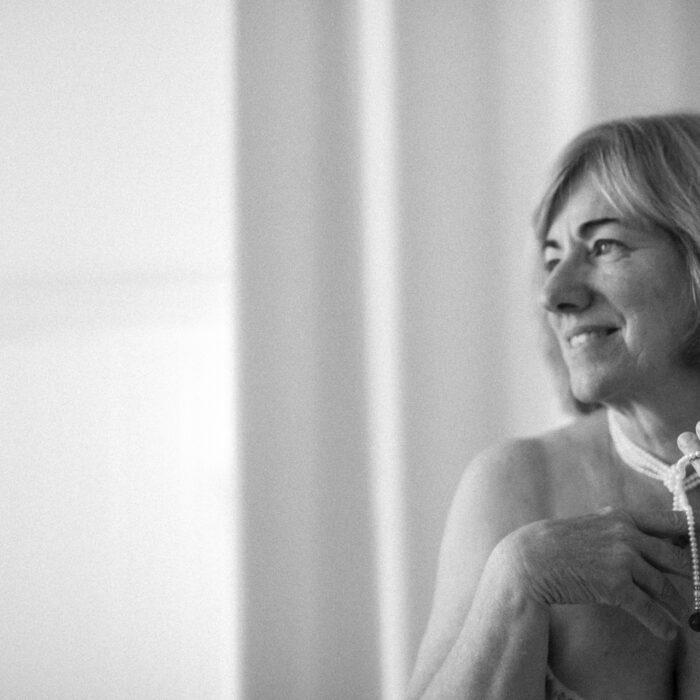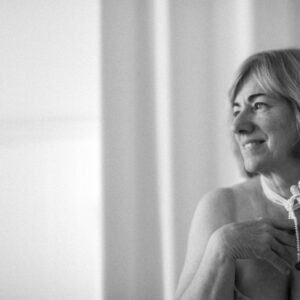 Miss H
What a beautiful empowering experience. I am enough, I have always been enough, I just didn't always believe that. I am so pleased that I chose to have these photos done with Mel. I would highly recommend the experience to other women.  Mel made everything seamless, from the initial contact through the final pick up of my chosen shots. Mel clearly explained everything that would happen and made me feel very welcome and at ease.  I felt like I had been seen and accepted exactly how I am and who I am. Throughout the process I felt admired, delighted in and supported by Mel.  The experience was fun and freeing. Really loved it!   Miss H.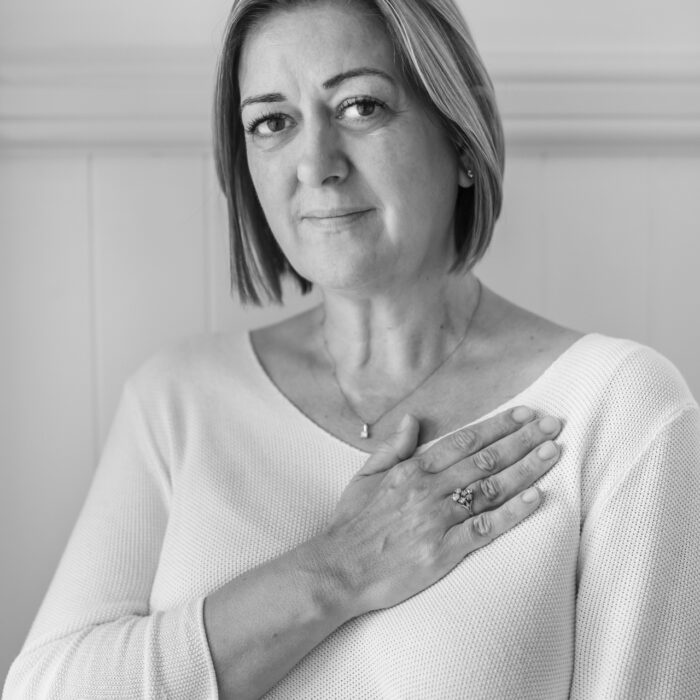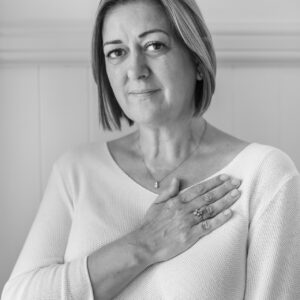 Miss M
What an amazing experience! Mel is professional, personable and highly talented. From the very beginning she guided, informed and nurtured me, making the process easy, fun and entirely enjoyable. Not to mention the end result: photographs of me in a way that I have never before seen. I couldn't be more satisfied and would strongly recommend Mel's service to all women. Any hesitation you may have, Mel will talk you through it. She is literally brilliant! 15 stars out of 5!  Miss M.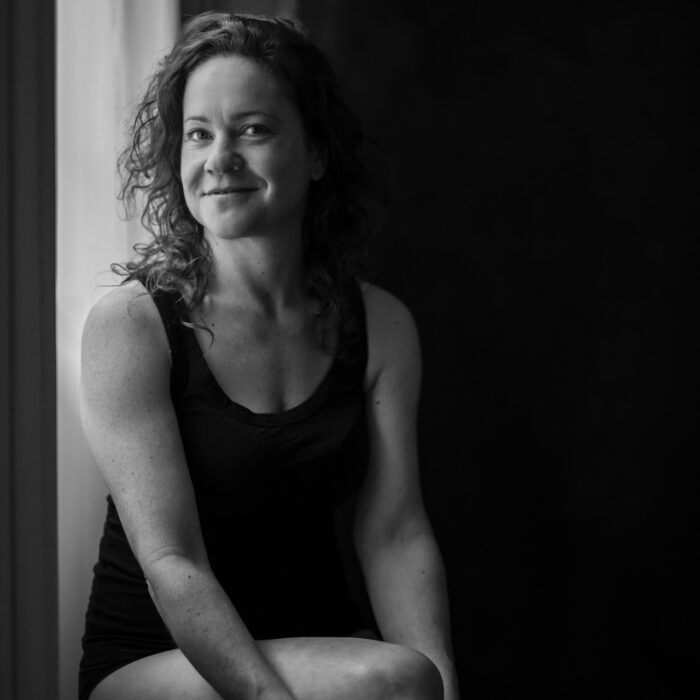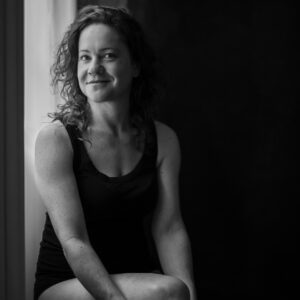 Miss T
It was an extremely grounding experience. Self love is something I preach to my clients and this experience really made me realize how important it is to continue to talk about it. We will always find flaws but we need to re-frame so we can focus on the beauty instead.  The photographs exceeded my expectations. I had no idea how the images would turn out but they were even more beautiful than I could have imagined.  Miss T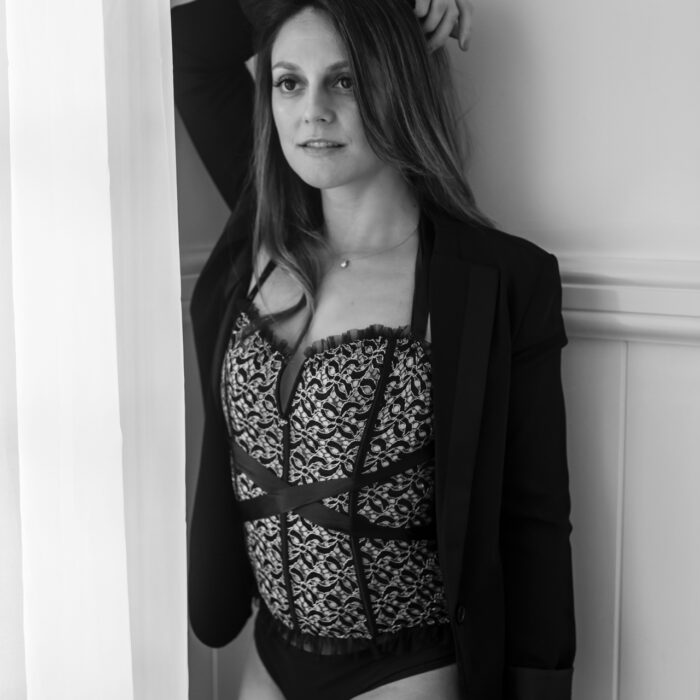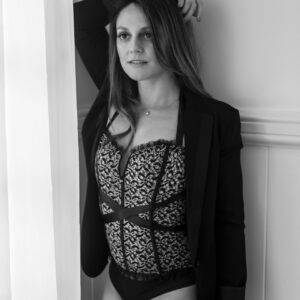 Miss M
Mel, you have an amazing talent for photography – your photos are some of the most beautiful I have seen. Yet I believe you have a bigger talent and that is how you make your clients feel comfortable, at ease but most importantly, beautiful!! Thank you for that because that can help someone more than you know – Miss M.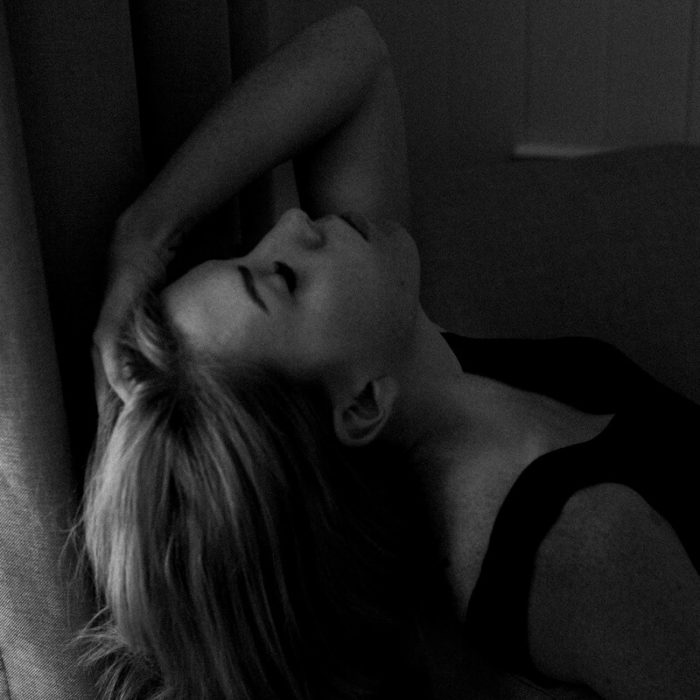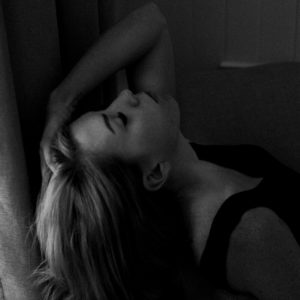 Miss E
What an AH-MAZING experience!  Mel captured my personality beautifully. Every time I look at my photos I see a reflection of qualities I want to be reminded of on a daily basis – elegance, sophistication, courage and strength.  Sometimes I think… is that really me?  She is beautiful! These are photos I know I will be proud to be staring back at for years to come, and I'm so happy to have this captured in time.  Mel's ability to bring out inner beauty and physical beauty is next level and something I'm so grateful to have experienced. Her direction and skills are to be trusted and admired – Miss E.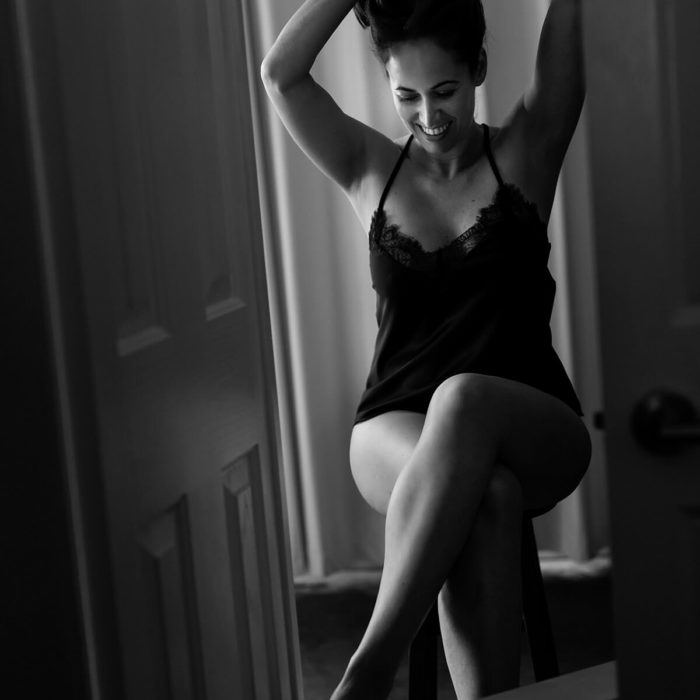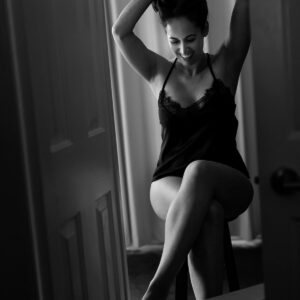 Miss K
From the age of 9 I was the butt of jokes from my stepfather who thought it was funny to tell me how ugly I was. The feeling of being ugly has carried with me my whole life and no matter how many times my husband would tell me how gorgeous I was, I couldn't see it. Now after having these photos taken by the beautiful Mel, I can see what he is talking about and I love it. I loved having photos taken by you Mel and it has definitely changed me in a positive way. I realize that I'm not ugly and surprisingly that is quite empowering.  I have my photos proudly displayed in my home and I'm now becoming more accepting of who I am and how I look. My daughter had been suggesting I do this for a while and I'm so pleased that I did. If you are thinking about it, go for it, you won't regret it – Miss K.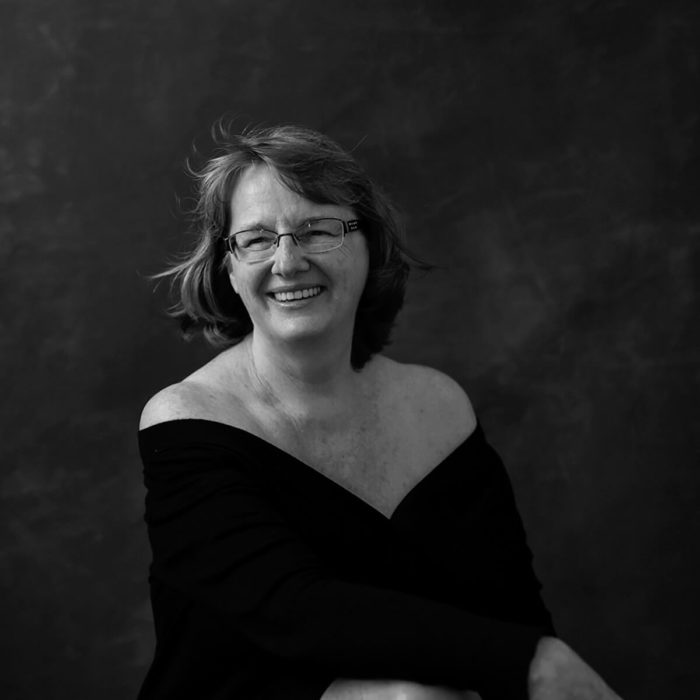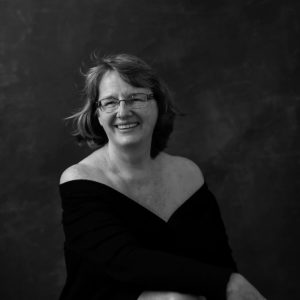 Miss K
Mel is a very thoughtful and patient photographer. She makes you feel at ease with who you are and is then able to capture stunning natural photos. I wasn't so sure about the 'no makeup' rule but went with it… didn't matter because the way Mel uses light to enhance your natural features is amazing and I love my photos. I would not think twice about recommending her or suggesting other women enjoy this wonderful experience! – Miss K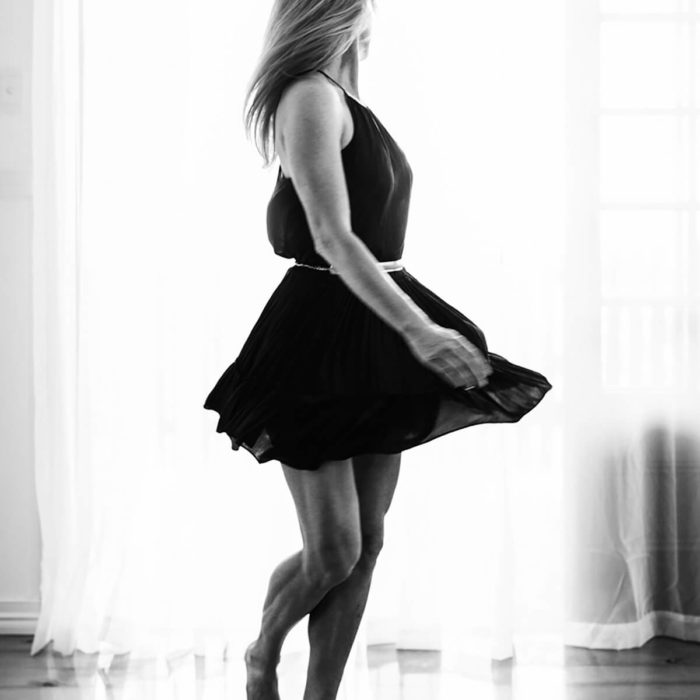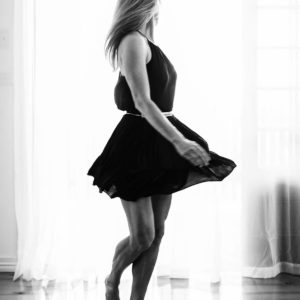 Miss L
I loved being a part of Mel's Empowering Women of Today Project. I was a little unsure of what to expect at my photoshoot, but I needn't have worried. Mel had sent a great outline of items prior to the shoot and made me feel immediately comfortable upon arrival. We talked through the process and she was happy to answer any queries I had about the shoot. I didn't expect to have so much fun… but I did! Mel made me feel comfortable throughout the range of poses and I felt that she really thought about what suited me and my personality – and I think this really shines through when you look at the individuality of Mel's greater works for this project. This experience was something I chose to participate in, just for me. Approaching my 40's, I wanted a special keepsake and representation of something that was characteristically 'me'. Mel certainly captured this! I was spoilt for choice when I went back to view the images – authentic, raw, black and white photographs that I can keep forever. More importantly, I feel like the images really capture the natural essence of me. Thanks for such a special experience Mel! – Miss L.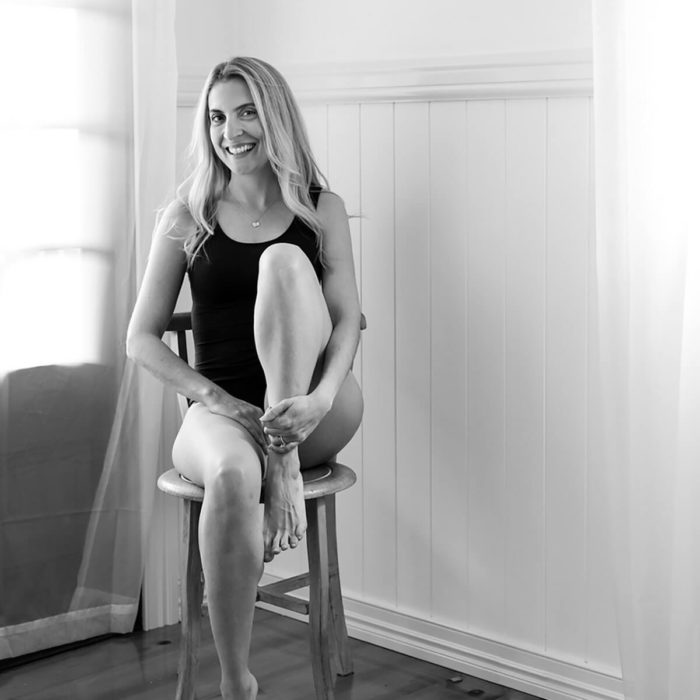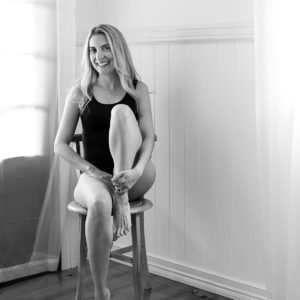 Miss S
Mel has such an incredible ability! I wished to shed my self-belief patterns for so long! The whole experience was divine! I was just sooo comfortable! I loved how you caught so many incredible angles and you directed me and made me feel so safe and supported through the process. I feel I was so much more connected to my inner child in the way we created a play situation for self-expression. I also feel I have embraced my body so deeply now! In was I had not seen before! I felt raw, vulnerable yet deeply supported in such a safe environment. I would recommend Mel to everyone and anyone! – Miss S.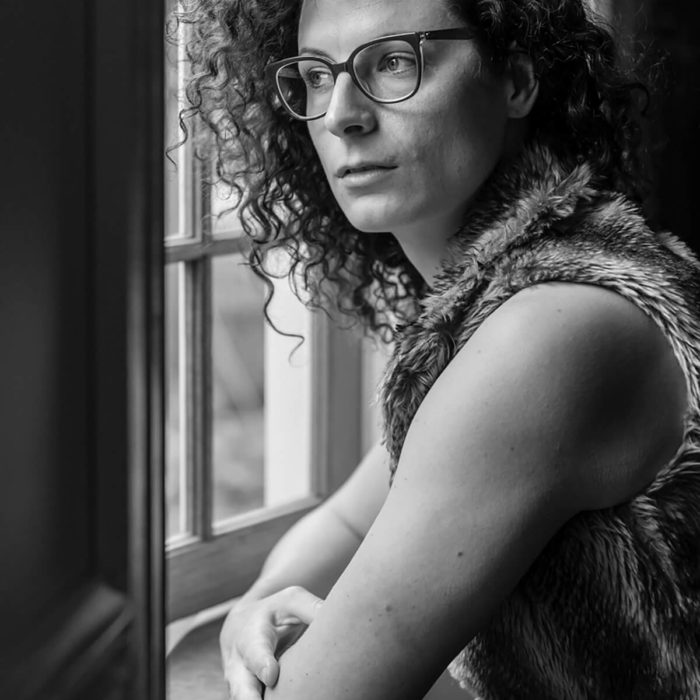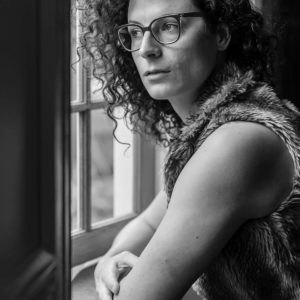 Miss H
I was delighted to see myself in a new light. I was post partum and still breastfeeding at the time. It helped me see my changed body as a thing of beauty.  The results were beautiful, and it really gave me a boost. Mel made me feel very comfortable. She struck an awesome balance of making it fun and giving me helpful direction – Miss H.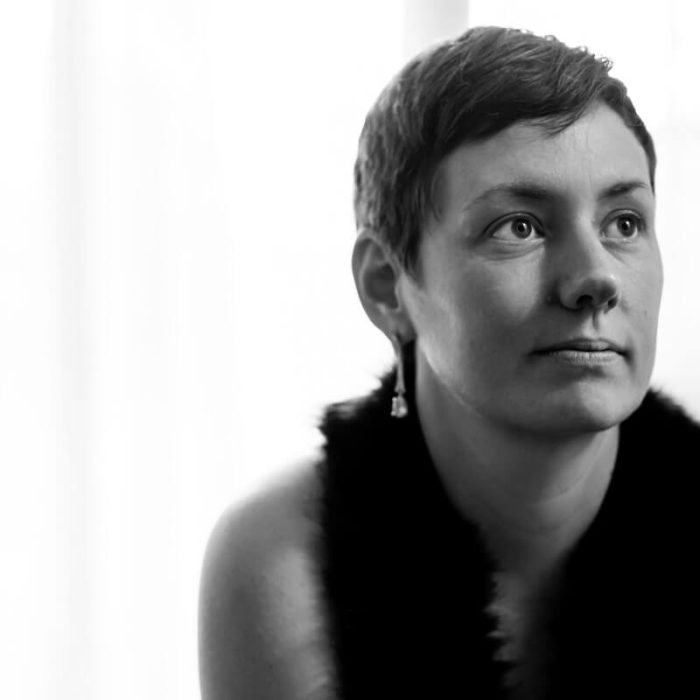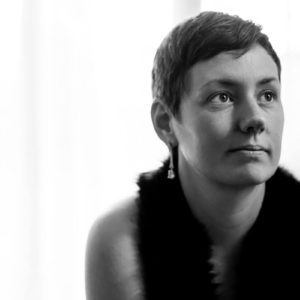 Miss C
When I heard wind of Mel's "Empowering Women" project, I knew it was something way outside of my comfort zone, but I also knew it was something I wanted to do. I arrived at Mel's studio full of nerves and not at all sure she was going to manage to get any decent shots of me. Mel has a wonderful ability to make you feel calm and comfortable and before I knew it, I was enjoying being in front of the lens! And not only that, the images she captured were amazing! Mel and her camera have given me a little more confidence at a time in my life when I definitely needed a boost. This project is so very important – In a world where women are constantly told how to be beautiful, we need to be reminded that we are all beautiful as we are; no makeup needed. Thank you Mel, you are a wonderful photographer and a magical human xx – Miss C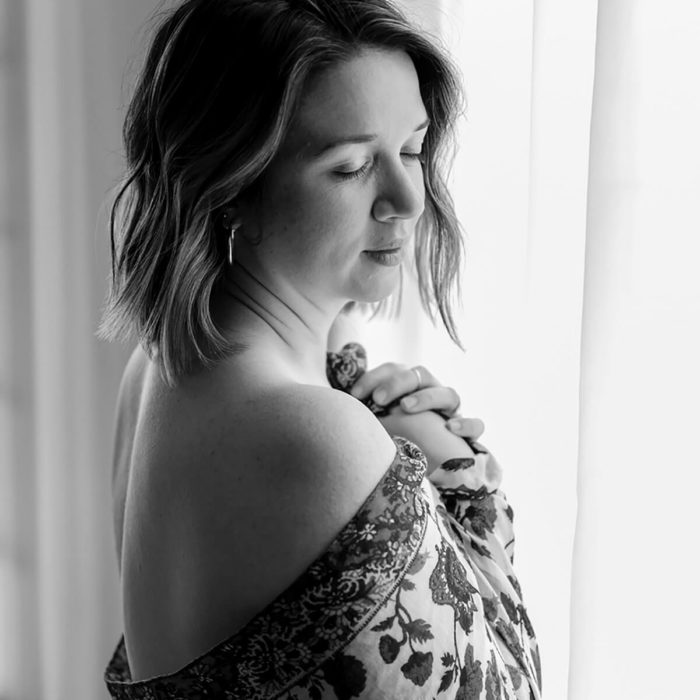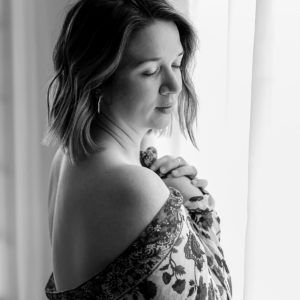 Miss M
Thank you so much Mel, it wasn't really as difficult or confronting as I thought it would be. The whole process has made me realise how low my self-esteem has always been. Your sensitive, tasteful and artistic portraits have really helped me shed some of that negative emotion and made me realise how shallow that superficial like or dislike about our physical appearance really is. I have definitely gained strength and a better understanding of myself doing this.  I love your work and the passion you have for it.  You deserve to be proud.  A big heartfelt hug from me – Miss M.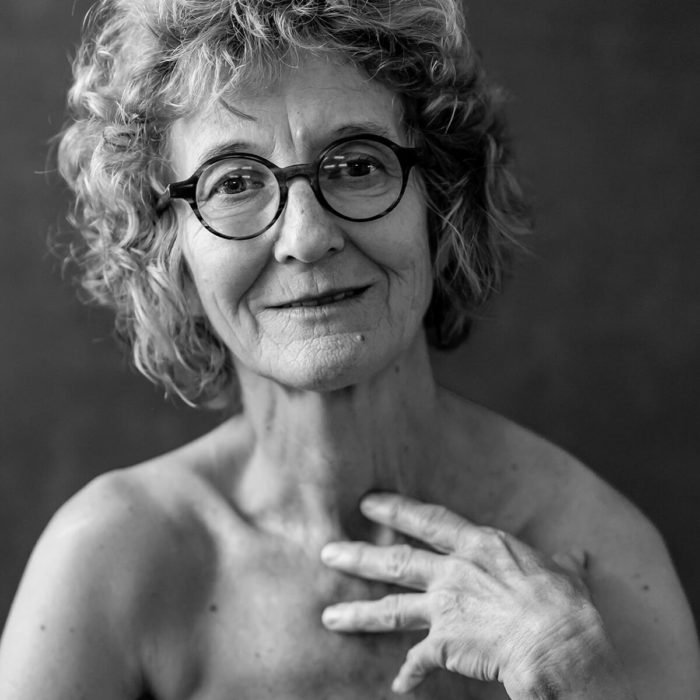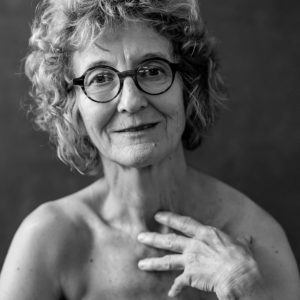 Miss E
I'm a confident person and very content in my own skin but seeing my portraits and moody shots through your lens has given me such a greater appreciation of my own uniqueness. I honestly had to look at a few of the images twice to realise the gorgeous pose or laughing lady was me!! I'm so impressed at how you managed to capture such a wide variety of moods, expressions and poses that all reveal one of the many sides of me. It's been a really insightful experience! – Miss E.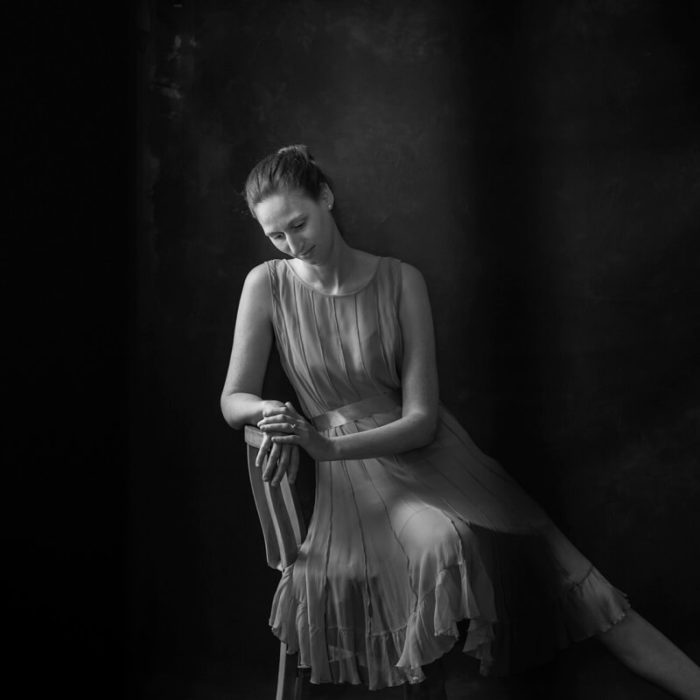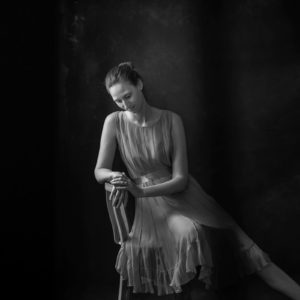 Miss T
Mel's, approach to the photography session is to understand both the things that you are comfortable about yourself and the things you are not. She has such a supportive way of exploring what you are going to do in the session that you feel very comfortable. It is obvious from the moment that you arrive that she has prepared for the session but there is no feeling that the session being just an automated process she works with you to bring the best out of what you would like to show the world. Then she start's taking photos and the magic starts! I highly recommend every woman regardless of where she is in her life taking a few hours out to just be herself and get Mel to show the world the real you – Miss T.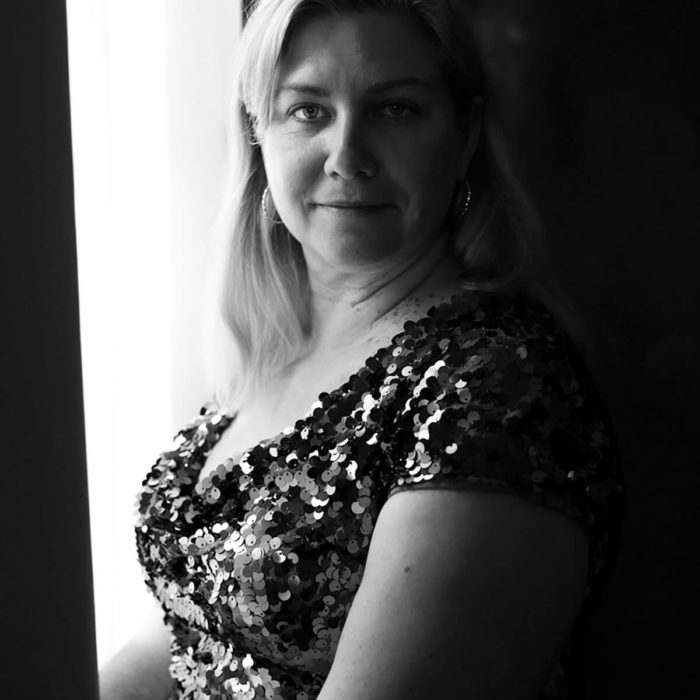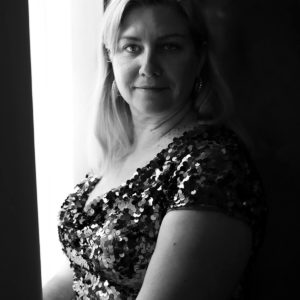 Miss P
I realise it can be hard to trust yourself to a stranger, particularly when you are feeling vulnerable… I can assure you that Mel is extraordinarily gifted and extremely passionate about empowering women to celebrate their uniqueness in an elegant, sexy and authentic way. She is a master of the lens and I love myself a little more for trusting her to capture the real me – Miss P.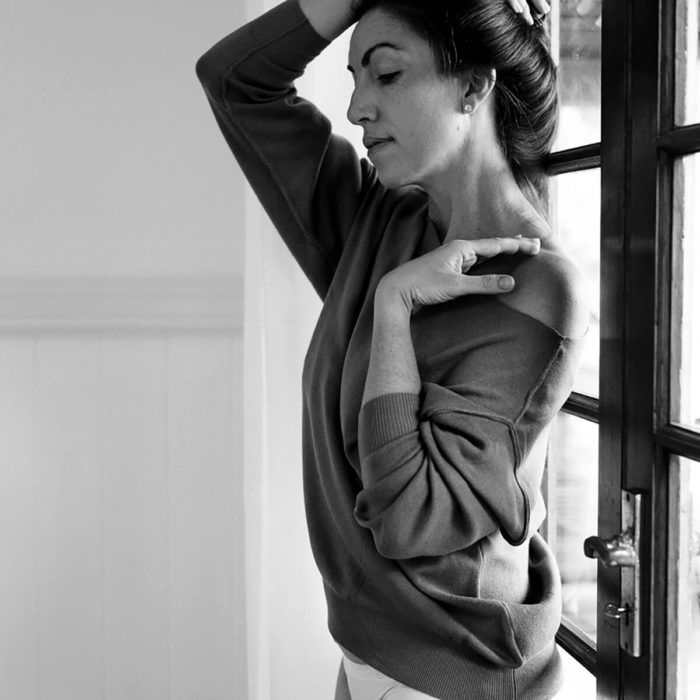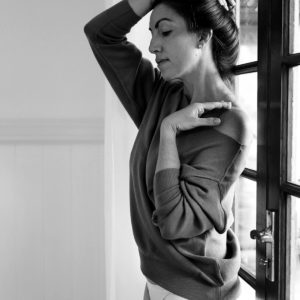 Miss S
I absolutely loved my photo shoot with Mel! I have a stunning print hanging on my wall which I am so proud of. While it was Mel's eye and talent that resulted in the beautiful prints, I feel like we worked together to create photos that I felt comfortable with. Mel uncovered an empowering, feminine side to me which I didn't know I had. Thank you so much Mel – Miss S.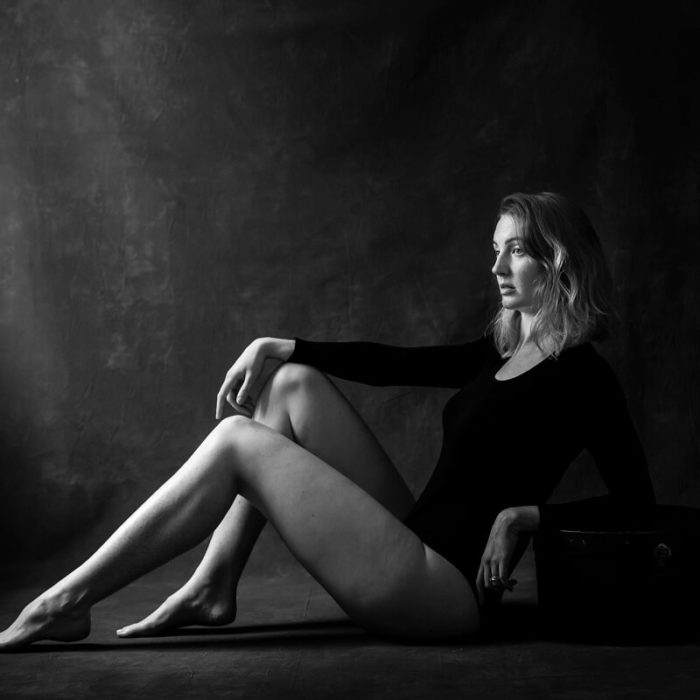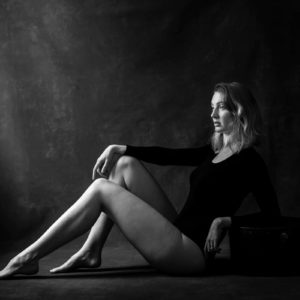 Miss S
Mel had taken my mashed up thoughts and processed exactly what I was looking for in my photo's. She is passionate, super organised and engaging to help guide you with the poses for the final result that you are expecting in your photos – Miss S.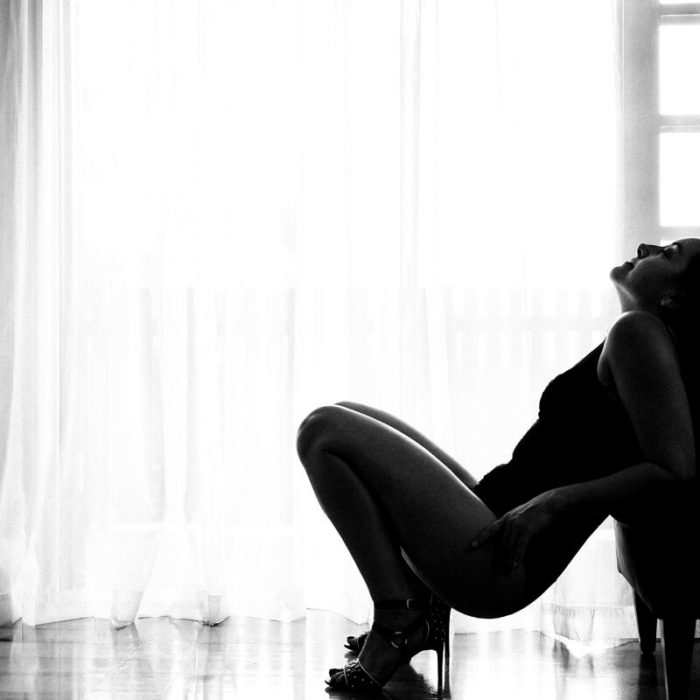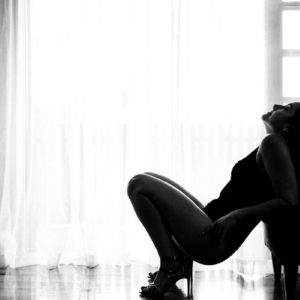 Miss C
Mel is a true master of photography – the images she captures are raw, simple, beautiful and honest. She has a caring, friendly and professional attitude to her work which sets you at ease as soon as you meet her. I normally shy away from cameras but enjoyed the sessions I had with Mel and the pictures will be a treasured memory of this time in my life. Thank you Mel – Miss C.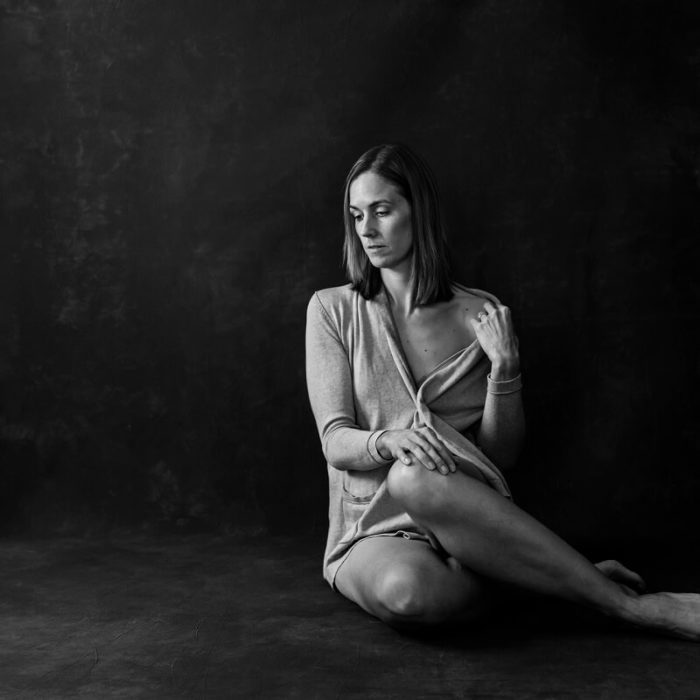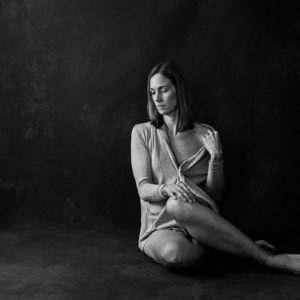 Miss G
It was amazing! It only took a couple of photos to completely relax.  Mel made feel right at home from the moment I walked in the door. I usually hide away from cameras, but I completely forgot it was even there! I absolutely loved being a part of this project – Miss G.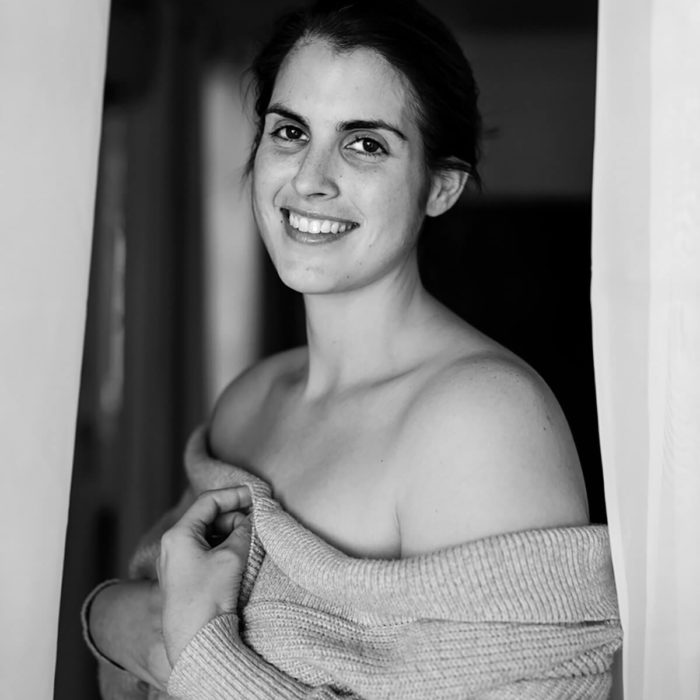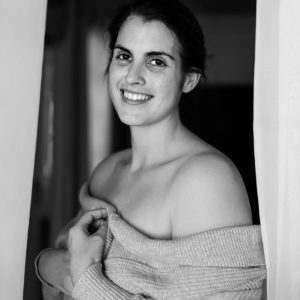 Miss J
Mel I cannot thank you enough for allowing me to be a part of your amazing project. From the moment I stepped through the doors, I felt at ease and ready to be the fabulous woman that hides deep down. Thank you xx.  We're in a world where photos on social media rarely go up without retouching, and body enhancers are the norm. It is amazingly refreshing to see photos of women with all their perfect imperfections looking so beautiful and powerful! It reminds me how special natural beauty truly is.  Mel will help you find your beautiful. You'll be amazed at how easy it is – Miss J.