What are women's wellbeing clinics all about?
Are you looking for an alternative to modern medicine? Then perhaps a womens wellbeing clinic is for you? Because although being a woman over forty can be empowering, it also comes with a myriad of changing health issues as we reach peri-menopause and menopause. When it comes to our health, we're becoming more discerning about the types of treatment we use for our mental health and physical wellbeing. The search for alternative treatment options has risen, particularly as the affects of peri-menopause and menopause become a daily reality.
Keep on reading for the best 12 womens wellbeing clinics in Brisbane
These days, more and more women are wanting to understand what's happening to their bodies and their mental health. And they want to find the source of the problem, understand the cause, and find a holistic approach to better health. And fortunately for us, there are many womens wellbeing clinics in Brisbane now specialising in combinations of holistic treatments and traditional treatments specifically for females. 
In this article we'll explore holistic medicines and give you a list of 12 Womens Wellbeing Clinics in Brisbane that offer a combination of traditional and holistic treatments.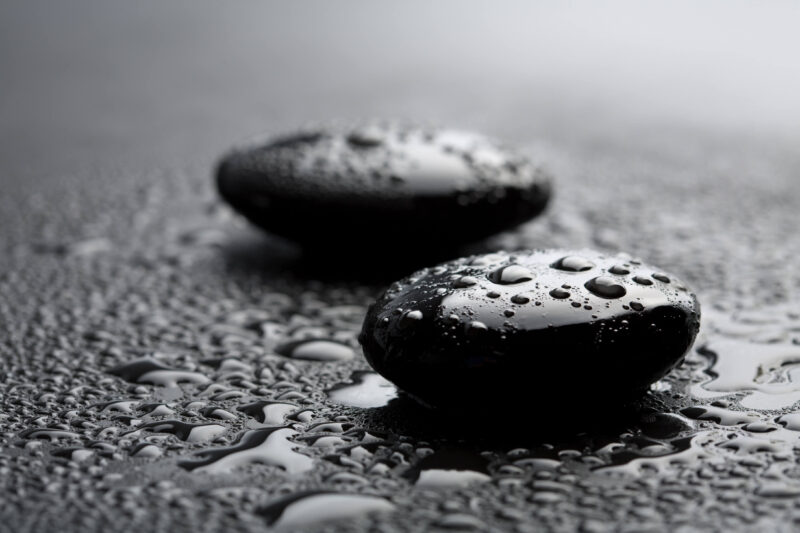 credit Adobe photostock
What is a Holistic Approach?
A holistic approach to health care means understanding how the emotional, physical and spiritual aspects of your body work together. Put simply, it's looking at your body as a whole, and not just the bits and pieces that aren't working like they're supposed to. 
For instance, gastrointestinal and stomach problems can manifest into anxiety and depression. If you throw your back out and are in constant pain, well, you can expect to feel pretty darn grumpy. And no happy pill or herbal remedy will improve your mood until you fix your back pain.
A holistic approach to healing investigates the cause of the ailment, before simply treating the symptoms.
Types of Holistic Healing
Aromatherapy for Wellbeing
For thousands of years, essential oils have been used for health and wellbeing. Throughout history women who were nurses, midwives and herbalists, would travel throughout villages with their essential oils to treat ailments of the mind, body and spirit. It's no wonder that essential oils are still used today as healing agents to treat anything from stress, anxiety, headaches and depression. 
Essential oils can assist in your wellbeing
Essential oils are used in aromatherapy in various ways. For example, a few drops of soothing oils like eucalyptus, lavender, and sandalwood in the bath can help melt the day's stresses aways.
Have a migraine or sinus headache? A few drops of eucalyptus oil in a bowl of hot water and inhaling the aroma can provide much needed relief.
And lavender oil has been used for years to help calm and soothe everyone from babies to adults.
So why not pop some essential oil into a diffuser and try it for yourself? At the very least, your home will smell sublime.
Acupressure for Wellbeing
Acupressure works by applying pressure to various parts of the body using the fingers to stimulate acupoints and balance your energy. Pressure is applied for anywhere from seconds to minutes, depending on the ailment. Acupressure requires accuracy as there are over 650 pressure points on the body. 
When administered correctly, acupressure is an effective to alleviate muscle tension, stress, back pain, headache, fatigue, anxiety, and depression. Acupressure also promotes blood flow and helps rid your body of toxins.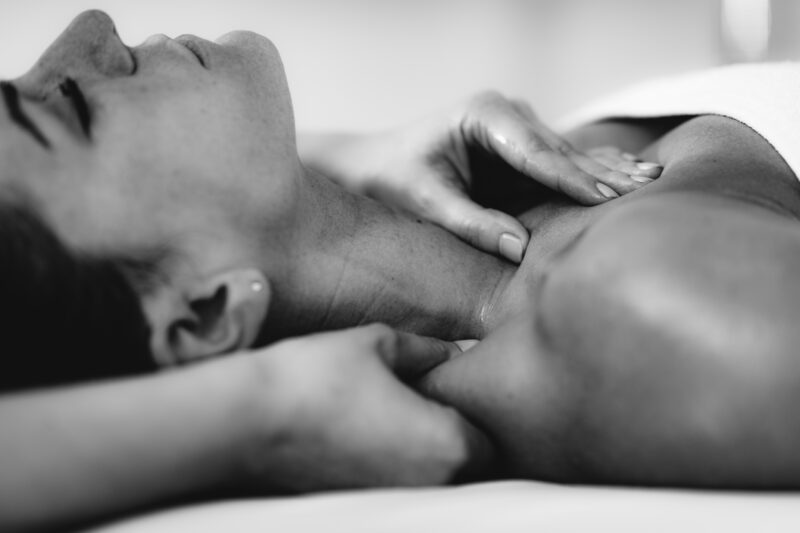 Massage
Who doesn't love a massage? Indulging in a massage for pleasure or for health is one of my favourite pastimes. A massage can rid your body of aches and pains and leave you feeling relaxed and refreshed. Massages are usually combined with therapeutic oils which are also used in aromatherapy for their healing and calmative purposes. 
If you've never had a massage, there are a few varieties to choose from. 
Remedial Massage
A remedial massage focuses on your musculoskeletal problems. Which means it helps heal your sore and aching muscles. Your masseuse will apply pressure to your problem areas and focus on your alignment and injured areas to restore you to optimum health.
Relaxation Massage
Just as it sounds, a relaxation massage is a gentle soothing massage to reduce tension, promote calm and relaxation. A relaxing massage is the perfect way to unwind at the end of a busy week, or to eliminate any stress and anxiety. 
Swedish Massage
A Swedish masseuse uses a combination of kneading, rubbing and pushing to rid your muscles of knots and tension. The massages strokes are always the same direction to release toxins from the body and to increase circulation and blood flow.
Sports Massage
If you're a fit and active woman, then perhaps a sports massage is more your style. A sports massage focuses on areas on the body that have been overworked through sports and exercise. So if you love pounding the pavement with a 5km run each day, your overworked legs will benefit from a sports massage.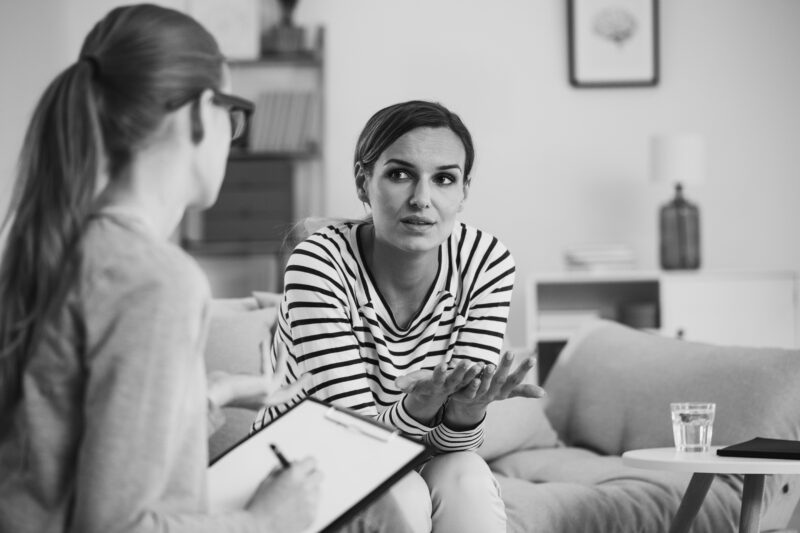 credit Adobe photostock
Naturopathy is alternative medicine which works with your body's natural ability to treat and heal itself. And while naturopathy is based in science, it focuses on treating the person as a whole with a mix of nutrition, iridology, herbal medicine, counselling, and exercise. Many women's wellbeing clinics have naturopaths on staff who specialise in the treatment of symptoms assocoiated with perimenopause and menopause. The most common complaints are night sweats, hot flushes, lethargy, low libido, poor sleep or insomnia. 
Nutrition and Exercise
Good nutrition and regular exercise are nothing new. But as we get older and head towards menopause, healthy eating and exercies become important in maintaining muscle mass, bone density, and can improve your mental wellbeing.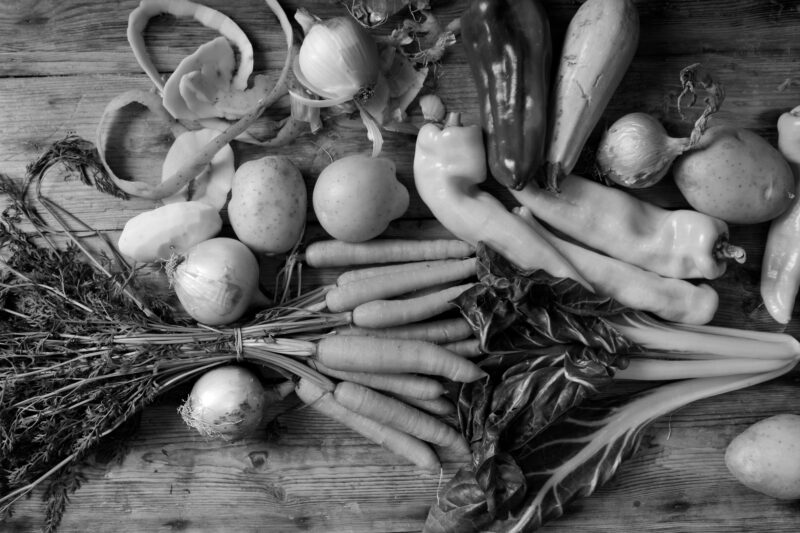 credit Adobe photostock
Looking for a Women's Wellbeing clinic?
If you're tired of traditional medicine and want to get to the source of your health problems, then a holistic approach to your health could be the answer. Below are 12 women's wellbeing clinics that offer a mix of traditional and holistic treatments. 
12 Women's Wellbeing Clinics Brisbane
Vera Women's Wellness is located in the beautiful Samford Valley, 25 km north west of Brisbane. They provide holistic care and support to help women heal, and empower them to achieve their best possible health. Founded by Dr Peta Wright, an advocate for women who want to reclaim their bodies and their healthcare.
The Wellness for Women Clinic is in The Gap, north Brisbane. The team specialise in Wellness Programs, Detoxification, Weight Loss, Preconception and Pregnancy Care for women, and Children's Health. Their goal is to empower women of all ages to take control of their health and live their life authentically. 
Ubuntu Medical as in Stafford, north of Brisbane. They have a team of doctors, psychologists, naturopaths, nutritionists, pathologists, physiotherapists and acupuncturists. They offer a holistic approach to health care and believe prevention, education and listening to the patient gives the best health outcomes.
Banksia Women's Healing Centre is in Arana Hills, in Brisbane's north. They help women deal with the stresses of juggling life, family and career, emotional and physical pain. They give women the tools to manage emotional stresses and help find your inner peace. Banksia Women's Healing Centre is managed by women and is a safe haven for women of all ages.
Brisbane Livewell Clinic has two centres. One in Wavell Heights in Brisbane's north, and the other in Cannon Hill, Brisbane's south. For the past thirty years they've helped patients achieve optimum health. The clinics offer a range of holistic care such as reiki, massage, natural therapies, naturopathy, wellness coaching, nutritionists, Chinese medicine, acupuncture, and alternative medicine.
Located in Spring Hill in Brisbane, Eve Health have a team of experts who provide personalised and comprehensive care for females of all ages. They offer a combination of traditional and holistic approach to women's health and put the patient's values, needs and preferences first. 
All Womens Health is in Paddington, Brisbane The team aim to inspire, support and empower women to reach their optimum health. The all female team of physiotherapists provide evidence-based, intuitive and holistic care to women in all stages of life.
Centenary Natrual Therapies Clinics is in Jindalee, west of Brisbane. Their team of expert natural therapists have over 120 years combined experience. With services such as naturopathy, massage, and acupuncture, they are passionate about health, wellbeing and treating the cause of health issues. And not just treating the symptoms. 
Happy Healthy You is a health and lifestyle company founded by Lisa Curry and Jeff Butterworth, a women's hormonal specialist and naturopath. The company has a virtual clinic of specialists who aspire to provide females of all ages with holistic health and nutrition. They provide ethical and environmentally friendly products and are passionate about empowering women to live their best life. 
Medsana Medical Clinic in Eight Mile Plains aims to holistically promote physical, emotional and spiritual health. And to help you have a healthier life through compassion, empathy, and excellent health care. They offer a range of services from general practitioners, wellbeing services, and allied health.
The Lilian Cooper Women's Helath Centre in Spring Hill, inner Brisbane, was established in 1987 as the first general practice for women. The centre is dedicated to providing the highest standard of medical care to women of all ages. Their all-female team of Doctors are qualified and have extensive experience in all aspects of women's health. They specialise in anxiety, depression, contraception, menopause, sexual health and fertility.
Little Window is located in Greenslopes. Their team of therapists offer a broad variety of personalities, styles, and approaches to counselling. The team offer a holistic approach to therapy and are passionate about treating the whole person in an authentic and meaningful way.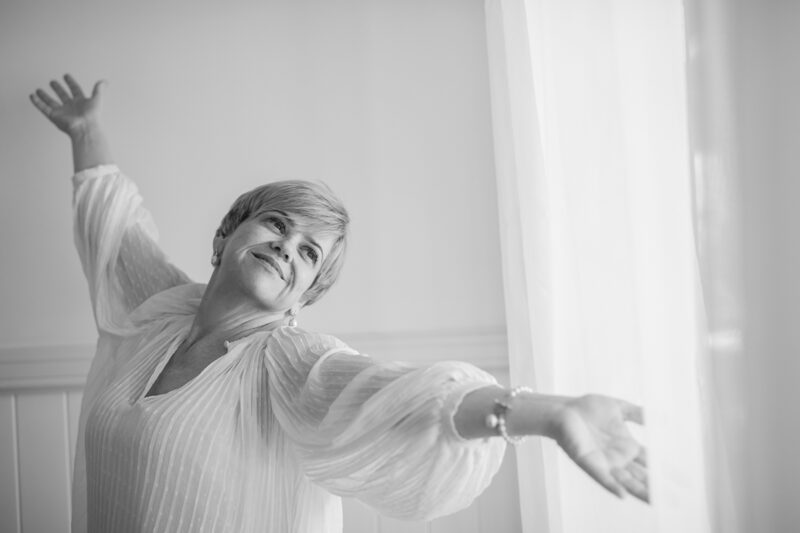 Women's Wellbeing Clinics in Brisbane
I hope you found this article on holistic health and women's wellbeing clinics in Brisbane useful. If you enjoyed this article you might also like my blog about the health benefits of pole dancing. 
Wishing you all good health and wellbeing,
Mel x
About the author – Mel Watt
Mel Watt is a Brisbane Women's Photographer who specialises in using her skills as a photographer to empower women to embrace and celebrate their true and authentic selves. You can view Mel's work on the website here.